Search committees, pulpit committees, and deacon or elder boards can benefit from MinistrySearch.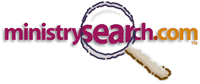 MinistrySearch understands the tremendous responsibility that a search committee undertakes. As laypersons, the search committee members attempt to seek out and present to the congregation a viable candidate. The countless hours that a search committee, deacon board, pulpit committee, or elder board might spend can be greatly reduced by the use of MinistrySearch.
To get the most potential matches from MinistrySearch, do the following:
Scan through the information provided on this page and the MinistrySearch home page.


Follow the links to the "View Listings" section of the site to browse through the ads placed by individuals looking for ministry (Opportunities Wanted). Search committees may find a match right here! Respond to any ad that seem to match your criteria, being sure to include some general information about your church. Check back regularly, as new ads are posted nearly every day.


Visit the "Add Listings" page to place an ad about your position, viewable by the site's visitors, regularly thousands weekly. This step is essential as search committees develop a well-rounded search. Committees should plan to respond to EVERY contact their ad generates within a reasonable time. Failure to do so is unfair and unkind to those who have taken the time to respond to a search committee ad. Beyond our listings, use maps, calculators, and other resources to assist you as you narrow your candidate search.
Return to our home page to request more information or start your search. Please let us know if we can help further.

Copyright ©1997-2016 MinistrySearch -- All Rights Reserved