Senior pastor jobs, the head of staff position, interim pastor jobs -- use MinistrySearch.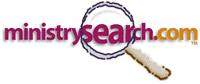 Senior pastors have a burning desire to share their vision, preach the Bible, and minister to a congregation. Finding that congregation can be time consuming and even frustrating. In addition, a senior pastor often has the opportunity to surround himself with other pastoral staff, so that together the team can lead a more effective ministry. MinistrySearch understands your passion, and has compiled this site with the senior pastor in mind.
For best results as a senior pastor, follow these steps:
Browse through the information provided here and on the MinistrySearch home page.

Visit the "View Listings" page to browse through the ads placed by organizations. A special category is provided for senior pastors. Reply to any of the ads that interest you. Continue to check the site regularly, because new senior pastor job ads are posted frequently.

Move on to the "Add Listings" page to place your own ad. With the site regularly being visited thousands of times weekly, a well-worded ad could increase the potential matches for a senior pastor job. A senior pastor can even place a resume online to compliment their ad.
Return to our home page to request more information or start your search. Please let us know if we can help further.

Copyright ©1997-2016 MinistrySearch -- All Rights Reserved